There is a Second Amendment challenge to California's ban on those 18, 19, and 20 years old buying any firearm (Matthew Jones et al. v. Bonta) and another similar case in Florida. Young people are also victims of violent crime and could also benefit from using guns defensively. So we decided to see what cases we could collect from this year where people under 21-years-old had successfully used guns defensively. We found twenty-one cases for the first seven months of this year, from January 1st through July.
Goldsboro, North Carolina, February 13, 2021 (ABC 11)
Around 1 a.m., officers responded to a shooting report near 402 S. William Street. Officers then found a resident, a 73-year-old woman, with an apparent gunshot wound. Shortly after, a man was found at the intersection of William Street and Elm Street with a gunshot wound…

The investigation revealed two masked people forced their way into the residence, demanded money and shot the 73-year-old woman in the leg. During the robbery, a 12-year-old shot the intruders with a firearm in self-defense, causing them to flee. Evidence suggests Herring was one of the two masked intruders and was shot during the robbery…

Goldsboro police said charges against the 12-year-old are not anticipated but the investigation is ongoing…

Michael Lozano, "12-year-old shoots, kills home intruder after 73-year-old woman shot during Goldsboro robbery, police say," ABC 11, February 13, 2021.
Clinton, Louisiana, June 30, 2021 (WAFB)
A 12-year-old boy who feared for his life and mother's shot and killed an armed burglar during a home invasion in East Feliciana Parish on Wednesday, June 30.

According to the East Feliciana Parish Sheriff's Office, witnesses saw Brad LeBlanc, 32, armed with a pistol and made contact with the primary female resident in the 5800 block of Winchester Lane outside her home in the early Wednesday morning.

LeBlanc forced her inside of the home. Once inside the home, a struggle began between Leblanc and the female resident. It was at this time the 12-year-old son of the female victim, who feared for his and his mother's safety, shot LeBlanc with a hunting rifle…

Sheriff Travis says he has kept in close contact with the mom. She told him her son is doing OK, and that she has already taken the steps to get him the help he needs…

Perry Robinson, "12-year-old killed armed burglar during home invasion," WAFB, July 2, 2021.
Laurel, Mississippi, January 19, 2021 (The Laurel Leader Call)
Deputies from the Jones County Sheriff's Department were responding to a report of a domestic dispute when the shooting occurred, Investigator Reuben Bishop said. There was "an altercation between (Shoemaker) and his girlfriend (Sally Alexander)" and her two teenage sons. "They had been arguing for several days, and it turned violent."

Details were vague at press time, but Shoemaker was "attacking them" when he was shot once with a handgun, then "they called 911," Bishop said. The teenagers are 18 and 14.

No charges have been filed in the case, which will be presented to a grand jury, Bishop said. The identity of the shooter was not released, indicating it was likely the younger one who was believed to have pulled the trigger…

Mark Thornton, "Domestic turns deadly," The Laurel Leader Call, January 20, 2021.
Saint Louis, Missouri, June 16, 2021 (KMOV)
A 13-year-old shot his parents while trying to stop his father from choking his mother overnight in St. Louis' Academy neighborhood.

Officers with the St. Louis Metropolitan Police Department were called to the 5100 block of Page around 1:10 a.m. Wednesday. When officers arrived, they found a 50-year-old man shot in lower body and a woman shot in the torso.

The 47-year-old mother told police her husband started choking her during an argument. After the teen boy saw the situation, he fired several shots at his father, also inadvertently shooting the mother…

Stephanie Baumer, "13-year-old shot his parents to stop dad from choking mom in St. Louis," KMOV, June 17, 2021.
Columbus, Ohio, April 20, 2021 (ABC 6 On Your Side)
Police said the shooting happened around 3:50 p.m. Tuesday on Marion Place in the Pine Tree Apartments.

Officers found 15-year-old Trevon Dickson suffering from an apparent gunshot wound. Dickson was taken to Mt. Carmel East where he was pronounced dead around 4:30 p.m.

A second teen, 15-year-old Nasir Ndiaye was self-transported to Nationwide Children's Hospital. He was treated for a gunshot wound, and then arrested and charged with murder…

During the investigation, police revealed that Ndiaye shot Dickson, for unknown reasons. Police say Trevon was able to return fire, wounding Ndiaye, before collapsing.

Jarrod Clay, "15-year-old teen killed, police arrest and charge 15-year-old suspect," ABC 6 On Your Side, April 20, 2021.
Columbus, Ohio, April 24, 2021 (ABC 6 On Your Side)
According to Columbus Police, officers responded to the 4600 block of Glen Grove Lane at around 9:50 p.m. and found a 17-year-old girl suffering from a gunshot wound in her left foot.

Investigators said the girl was in a dispute with another when she pulled out a gun while trying to get the person to leave.

Police said the shooter also pulled out a gun and fired several rounds.

It's unknown if the girl fired any shots.

The suspect reportedly fled the scene in a black sedan.

WSYX Staff, "Teen shot in foot during argument in northeast Columbus Friday night," ABC 6 On Your Side, April 24, 2021.
Columbus, Ohio, January 30, 2021 (QFM96)
Marlan Everson, 25, of Youngstown, forced his way into a home in the 300 block of E. 15th Avenue just after 6:30 p.m. Saturday and pointed a firearm at the resident who fired several shots at Everson, striking him multiple times, Det. Mautez Fulton of the Felony Assault Unit said.

Everson was in stable condition and was not cooperative with investigators and Fulton says the 19-year-old resident is refusing to press charges against him.

QFM96 Staff, "8 people injured, 1 killed, in weekend shootings," QFM96, February 1, 2021.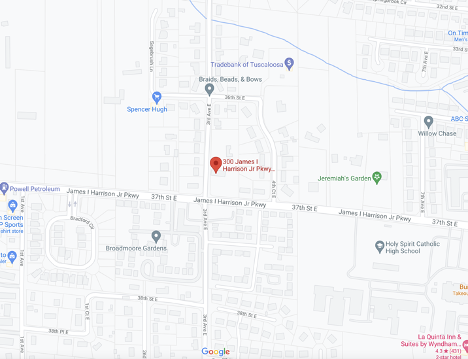 Tuscaloosa, Alabama, February 18, 2021 (AL.com)
The shooting happened about 11:15 p.m. in the 300 block of James I Harrison Jr. Parkway, said Tuscaloosa Violent Crimes Capt. Mary Sellers.

When police arrived on the scene, Sellers said, they found the young teen dead. Officers found a handgun close to the 13-year-old.

While police were there, two males in their late teens pulled up and identified themselves as being involved in the deadly shooting. Sellers said they claimed they shot the 13-year-old in self-defense.

The males were detained for questioning. No charges have been filed as the investigation continues…

Carol Robinson, "13-year-old killed in Tuscaloosa; shooter claims self-defense," AL.com, February 19, 2021.
Wildwood, Missouri, February 24, 2021 (KSDK)
A press release from the St. Louis County Police Department said officers were called to a home on Eagle Creek Road just before 8 p.m. Wednesday. When they arrived, officers found 17-year-old Willie Hall with at least one gunshot wound. He was pronounced dead at the scene of the shooting.

A second person, who police said is 18 years old, was found nearby suffering from a gunshot wound. His injuries were not life-threatening.

During their investigation, police found that there were at least four people inside the home when the two men showed up. Police said the two teens who were shot forced their way into the home looking to buy marijuana. Once they were inside, there was an argument that led to shots being fired.

A St. Louis County police officer said they believe the shooter, who is also 18, was legally defending himself under the Castle Doctrine…

Sam Clancy, "Police identify 17-year-old killed in double shooting in Wildwood, no charges expected," KSDK, February 24, 2021.
South Bend, Indiana, March 1, 2021 (WNDU)
The jury today found 20-year-old Ernest Clark Junior not guilty by reason of self-defense.

Back on March 1 of this year, Elijah Torres and Clark got into an argument that later turned into a fight at a home in the 1500 block of Liston Street.

Clark told authorities that Torres was threatening him with a large kitchen knife.

Clark says he fired a shot in the home to keep Torres away, but Torres still charged at him.

Clark ended up shooting Torres.

Torres was taken to a hospital, where he later died…

16 News Now Staff, "Man charged in murder found not guilty by reason of self-defense," WNDU, May 13, 2021.
Cleveland, Ohio, March 18, 2021 (cleveland.com)
An 18-year-old man fatally shot a man who showed up to a St. Patrick's Day party looking for his ex-girlfriend, according to police…

Detectives did not arrest him and are investigating the case as a potentially justified shooting under Ohio's Castle Doctrine…

The shooting happened about 7 a.m. Thursday at a home on West 54th Street and Denison Avenue. Wilson's ex-girlfriend was inside the home for a St. Patrick's Day party that was still going from the day before, according to police.

Wilson showed up looking for his ex-girlfriend and got into an argument with another man that escalated into a fight outside the home, according to police.

The man went back inside and locked the door. Wilson kicked the door several times. The 18-year-old man, who was not involved in the fight, fired a single gunshot through the door, according to police. The bullet hit Wilson in the back, killing him…

The woman told officers that Wilson had become more violent during the last year, that he threatened to kill her and had choked her several times. She told the officers she believed he was capable of killing her and that he had access to weapons, according to police reports…


Adam Ferrise, "Man killed seeking ex at St. Patrick's Day party in Cleveland, a month after he attacked her, police say," cleveland.com, March 19, 2021.
Puyallup, Washington, March 23, 2021 (Seattle Times)
Two men were shot by a tenant in a Puyallup apartment complex after three armed intruders entered the residence intending to "commit a burglary or home invasion robbery," Puyallup police said Wednesday.

Investigators believe that the two men who were shot, along with a third, were armed when they entered a Riverside Park Apartments unit around 10:50 p.m. Tuesday, Puyallup police said.

Once inside the residence in the 3100 block of East Main Avenue, the three men were confronted by an armed 19-year-old who fired multiple rounds at the intruders, police said…

Puyallup police said the tenant's self-defense claim will be evaluated to ensure it is within state law once criminal charges are filed against the armed intruders. Police said the 19-year-old is cooperating in the investigation.

Christine Clarridge, "19-year-old Puyallup resident shoots two of three armed intruders, police say," Seattle Times, March 24, 2021.
Tulsa, Oklahoma, April 6, 2021 (Tulsa World)
Documents charging Mariely Lopez, 17, in the April 6 death of Xavier Foster, 19, were filed Tuesday in Tulsa County District Court. Authorities allege that Foster recruited Lopez to help in the attempted robbery and was killed by the man they were trying to rob, according to court documents. Other filings have spelled Lopez's first name Mariley.

Lopez "affected the death of Foster by attempting to rob" a man, but during the attempted robbery, the man, a 20-year-old, "defended himself by producing a firearm and shooting Foster," killing him, court documents say…

"When Foster attempted to rob the victim, the victim drew his weapon and both men opened fire as the car was traveling down highway 412," the press release says. The vehicle struck the cable barrier in the median near Adams Road in Sand Springs after Lopez also was shot.

Foster was shot multiple times and died at the scene, deputies reported. Lopez and the intended robbery victim were both shot in a leg.

Jacob Factor, "17-year-old girl charged with felony murder in fatal robbery attempt on Sand Springs Expressway," Tulsa World, April 14, 2021.
Billings, Montana, May 6, 2021 (KRTV)
According to Billings Police Chief Rich St. John, a teenage boy shot a man in the leg after the man reportedly tried to punch his way into the residence at 1438 Avenue B.

St John said the incident began at a nearby restaurant as a disturbance involving a man and a woman. The woman retreated to the house on Avenue B where the man followed her. The man then punched through the glass window of the screen door.

St. John said after the man punched the window, the teen confronted the man outside and shot several rounds from a handgun into the ground.

The man then retreated to his car but came back a second time, and the teen once again shot several rounds toward the ground, hitting the man in the leg.

The man was taken to a hospital for treatment of his injury…

Paul Humphrey, "Teen shoots man who tried to break into house," KRTV, May 6, 2021.
Saint Louis, Missouri, May 17, 2021 (KMOV News 4)
Just before midnight police were called to the BP station off Natural Bridge and Kingshighway. Police told News 4 the clerk was chasing after a 17-year-old who had taken items from the store when the two exchanged gunfire. An officer on an unrelated assignment took the suspect into custody after a brief foot pursuit.

The 20-year-old clerk was listed in critical condition after being shot in the abdomen. The suspect was not injured.

Stephanie Baumer, "St. Louis gas station employee shot during attempted robbery," KMOV News 4, May 18, 2021.
Omaha, Nebraska, June 6, 2021 (Omaha World-Herald)
No charges will be filed against a 19-year-old Omaha man who said he shot his father because the father had attacked the 19-year-old's mother.

Douglas County Attorney Don Kleine said Wednesday that after reviewing the evidence, he determined that Malik T. Williams was justified in firing shots Sunday morning outside his family home…

Malik Williams called 911 after the shooting, which occurred about 12:01 a.m. Sunday outside a home near 96th and L Streets. He told a dispatcher that "he had shot his father after his father attacked his mother," according to a police report…

Malik Williams told investigators he shot his dad with a .22-caliber long rifle. He was booked into jail Sunday morning on suspicion of first-degree assault and use of a weapon to commit a felony. He posted bail and was released less than 24 hours later.

Alia Conley, "No charges will be filed against Omaha son who shot his dad twice," Omaha World-Herald, June 10, 2021.

Dallas, Texas, June 22, 2021 (NBC DFW)
Officers arrived at about 7:30 p.m. to the Texaco in the 3300 block of South Haskell Avenue, near Dolphin Road, where two men had been shot.

Police said they spoke with a witness and reviewed surveillance video and evidence at the scene and determined that 48-year-old Demetrice Howard approached the witness from the driver's side of the vehicle and attempted to rob him.

A 19-year-old passenger in the vehicle exchanged fire with Howard, police said.

Both men were hospitalized and Howard died of his injuries. The 19-year-old was was treated for a gunshot wound to the upper chest, and was reported to be in stable condition with injuries not thought to be life-threatening…

NBC DFW Staff, "1 Dead, 1 Injured in Shooting at South Dallas Gas Station: Police," NBC DFW, June 23, 2021.
San Antonio, Texas, June 30, 2021 (KENS 5)

A man is dead after being shot in what police say could have been a self-defense shooting.

At 5:37 a.m., the San Antonio Police Department responded to the Days Inn Motel located at the 9400 block of North Interstate 35 to a reported shooting.

Police said the victim showed up to the motel searching for the suspect's mother who was hiding from the victim — the victim had been known to make threats against the mom.

At some point the suspect, an 18-year-old male, shot the victim. Police speculate it could have possibly in self-defense of his mother.

The victim was pronounced dead at the scene.

Authorities said they believe this situation is domestic. The victim was said to have shown up in a vehicle that was reported as stolen.

Officials said they are unsure whether charges will be filed.

KENS5.com Staff, "One dead after suspected self-defense shooting, police say," KENS 5, June 30, 2021.
Saint Louis, Missouri, July 8, 2021 (KSDK)
Police responded to a shooting call just before 1 p.m. Thursday at the BP gas station at 6001 W. Florissant Avenue, which is a few blocks away from the city-county line. When officers got there, witnesses said people already were driving the two victims to nearby hospitals.

The preliminary investigation found the suspect was trying to steal an 18-year-old man's gun while he was browsing inside the convenience store. But when the suspect wasn't able to grab the gun, the suspect pulled out his own gun and fired several shots at the victim. The victim fired back, but he was injured in the shooting.

Somewhere in the middle of the shootout, a 32-year-old woman got caught in the crossfire and was injured. Police did not have an update on her status or the man's condition Friday morning but said their vitals were stable.

Dori Olmos, "Woman injured after getting caught in crossfire at St. Louis gas station," KSDK, July 9, 2021.
Pensacola, Florida, July 11, 2021 (WEAR-TV)
Escambia County deputies say the teen shooter will not be charged at this time, as investigators believe he was acting in self-defense. The State Attorney's Office is investigating and will make the final ruling.

The shooting happened around 5 p.m. in the 500-block of Corrydale Drive near Quigley Road.

Escambia County Sheriff Chip Simmons says the 60-year-old man thought the pair of young men were trespassing and yelled at them to leave. But Simmons says the passenger lived in the home and both were preparing to go fishing.

At one point, Sheriff Simmons says, the man stuck his arm into the car — grabbing the driver by his throat and choking him. Fearing for his life, Sheriff Simmons says the teen shot the man…

Olivia Iverson, "Deputies: Teen acted in self-defense in fatal shooting outside Escambia County home," WEAR-TV, July 12, 2021.
Lithonia, Georgia, July 14, 2021 (The Atlanta Journal-Constitution, FOX 5 Atlanta)
An 18-year-old accused of shooting and killing a man this week in DeKalb County was protecting his younger brother and won't be charged, according to police.

Investigators determined that Tyrique Dawkins, 19, approached the 18-year-old from behind and pointed a gun at his head Wednesday evening at a Covington Highway gas station. The 18-year-old, whose name was not released, was able to get away from Dawkins, according to police.

Dawkins then is accused of physically assaulting the teen's 16-year-old brother.

"Dawkins then physically assaulted the teen and shot at him," a spokeswoman for DeKalb police said in an emailed statement. "That's when the 18-year-old fatally shot Dawkins in defense of his brother."

No details were released about what prompted the incident…

Alexis Stevens, "Police: 18-year-old killed man in DeKalb to protect younger brother," The Atlanta Journal-Constitution, July 16, 2021.
FOX 5 Atlanta Staff, "Police investigate deadly shooting at Lithonia-area gas station," FOX 5 Atlanta, July 14, 2021.