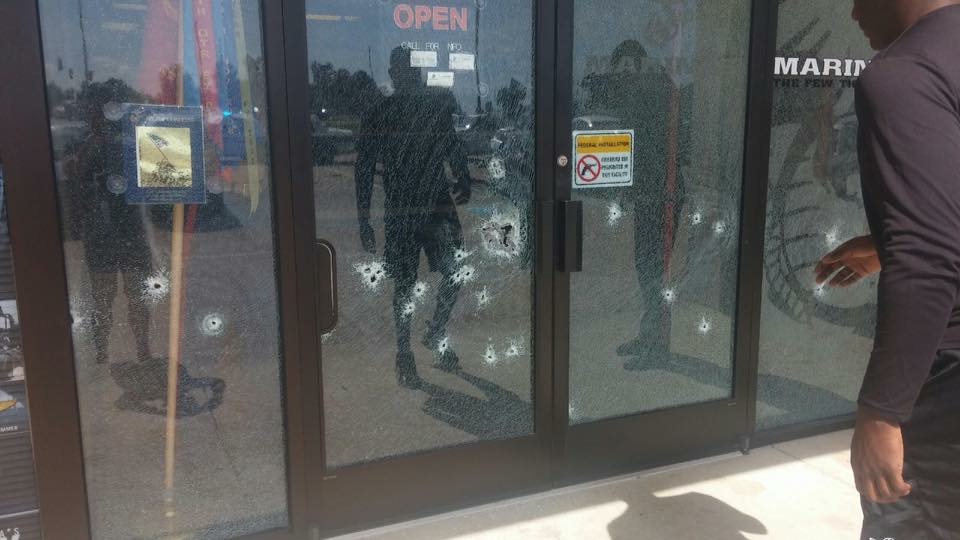 The gun-free zone sign is from the front of the recruiting station in Chattanooga, Tennessee.
Army regulations are very clear saying that you cannot have firearms during one's official duties (see Para 2-6b).  It should be the same across all branches.
You will need to click on the screen shot below to enlarge the picture and see the gun-free zone sign.